As Vice President of Market Integrity, Shelley works to advance transparency and promote integrity at Informa events and within the industry. She is responsible for event standards at Natural Products Expo and SupplySide, manages regulatory consulting services for brands, and is responsible for Beacon Discovery, New Hope's new digital product for sustainable, transparent product discovery. Before coming to Informa, Shelley served as CEO of a domestic manufacturing business and import company and was part of a regulatory practice in Washington, DC. With a passion for business creation, she enjoys helping Informa create prosperous, sustainable marketplaces that bring more health to more people.
Michelle has worked in the health and wellness industry for over 25 years, the majority of those years with New Hope where she started in the Standards Department as a Publishing Standards Coordinator. She is now the Standards Director and oversees the compliance programs for the New Hope Network portfolio. Her educational foundation includes a Master's of Science in Nutrition from Bastyr University and a B.S. in Healthcare Management from the University of Alabama. Michelle is committed to the natural and organic community and believes that regulatory education, self-regulation and collaboration ensures the highest level of quality and integrity for the entire industry.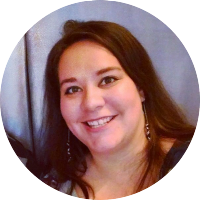 Standards & Integrity Coordinator
Erin brings a background in auditing to the Standards team, and she is passionate about accurate, reliable, and clear information for consumers. She grew up on a pecan orchard, and spent many mornings at farmer's markets or following her grandfather around the garden. Erin is excited for the chance to connect deeper with the natural products community and for the opportunity to grow with it.
Before joining New Hope, Kelsey managed a botanical research collection at UC Boulder, where she graduated with a double BA in Anthropology and Ecology and Evolutionary Biology. Since graduating, she has had the opportunity to explore a number of shows and positions with Informa and recently joined the Standards team in 2022. She is passionate about the natural products industry and looks forward to fostering education and growth for up-and-coming brands through the Standards program. With her background in conservation and development, she is thrilled to work in an industry on the frontlines of sustainability and innovation. 
Gwen started her career working as a Registered Nurse for 15 years. After a move to southern California, she landed in the Natural & Organics Product Industry. Working 8 years as a Retail Buyer for an online retailer with a focus on Dietary Supplements and Personal Care. She joined the NHN Standards Team in 2018 and loves to work with companies looking to exhibit at NPE's for the first time and supporting exhibitors understanding of show compliance in relation to federal regulations. Gwen is thankful for the opportunity to develop relationships, grow & learn and to see the results exhibiting at NPE's can have for a new product or company as we bring more health to more people.
Lauren is a born and raised Coloradan but an ocean girl at heart. She graduated from the University of Colorado with a degree in Ecology and Evolutionary Biology Cum Laude. Her love for the water and the environment has taken her to many different countries to teach and learn from the youth of today. She helped build and was the director of a very successful B-Corp swim school which gave her hands on business experience and an eagerness to align with business for good. Her passion for education and her continued sense of curiosity has brought her to the Standards Team.  
Dasha has a unique background in both finance and scientific research. She studied biology and finance at Boston College and has a passion for all things food and health. Her favorite past time is reading food labels or taking care of her pet chickens on her homestead. She is excited to be part of the natural and organic community and connect with brands to help them stay on top of the regulations and maintain compliance.  
Meredith's interest in the natural products industry began while volunteering on an Organic farm after college. Meredith has a J.D. from the University of Colorado Law School and an LL.M. in Agriculture and Food Law from the University of Arkansas. After law school, Meredith clerked in a trial court and worked in compliance for a global law firm. Prior to joining New Hope, Meredith's love for food inspired her to attend culinary school. She is thrilled to be part of the New Hope Standards team.
An Irish native living in the U.S., Deirdre has an international and diverse Food Science background in Quality, Food Safety, R&D, Process Development and Engineering. She has 7+ years' experience of product conceptualization and market assessment through to commercialization and management. Deirde's passion for everything food, down to every ingredient, led her to join the New Hope Standards team where she expands her expertise into packaging and labeling compliance.